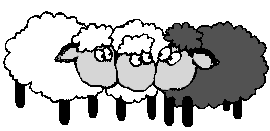 Thomas Snaylam
1849-1912
---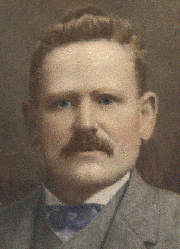 Beginnings
My great-grandfather, Thomas Snaylam, was born on 30th January 1849 in Bretherton, Lancs, the son on Thomas Snailham and Jane (Watson).
Thomas Snr was a farmer and landowner and it was said that he gave each of his children £1000 on their 21st birthdays - Thomas Jnr was no exception.
Shortly after turning 21, Thomas married a local girl, Ruth Cookson - the daughter of a grocer. The marriage took place on the 7th May 1870 at Bretherton parish church.
Thomas and Ruth settled in nearby Much Hoole, where Thomas was a farmer.
It has been rumoured that Thomas was fond of children, but Ruth was unable to have children - indeed the available census returns do not show any children in the home at any time.
Gone astray?
As well as being a farmer, Thomas was a hay dealer by trade, and a lay preacher by dedication. Apparently, Thomas took many business trips across the sea to Belfast.
On one of these trips, he stayed at a "temperance hotel" in Belfast which was run by a Mrs Simpson. There he fell for Mrs Simpson's daughter Emily. It has been suggested that he showered her with gifts and trips to America and eventually married her - despite being already married to Ruth...
Whether there was actually a bigamous marriage is not really known, but certainly there were three children ; Florence, Ethel Emily and Harry all apparently born in Belfast in the 1890s.
Birth certificates for a compatible "Ethel Emily" and "Henry" give father's name as Thomas Wright.
In the 1901 census, the family can be found in Liverpool under the name of Snaylam but the father and son's names are transposed - either by design or by enumerator error.
Caught out?
In the early 1900s - for reasons unknown, Emily left Thomas (maybe she found out the truth about Thomas!?) and he kept the children at lodgings in Bootle. Thomas' fortune from his father had all gone. Ethel Emily recalls arguments and understood that Emily threw Thomas and the children out of the house. Ethel Emily never forgave her mother for this. Thomas and the children moved to a house in Kirkdale.
When Thomas' father died in 1907, Thomas must have been greatly upset to find that he had been cut out of his father's will - so much so that he visited one of his brothers shortly afterwards to demand his share and is reputed to have said that "...if I don't get it, I'll come back with my shotgun and I'll shoot thee...". I suspect he never got his share.
Thomas continued in the hay/straw dealing business (but whether he was his own boss, we don't know) in Bootle and raised his three children alone. There was great animosity between Thomas and the rest of the family - Florence was often scathing of the "Bond Villa crowd" (Thomas' brother Robert owned a house by that name, in Bretherton, named after the location of his business in Liverpool), while the three children was alleged to have been known as "Henry's brats" to the Snaylam clan.
A sticky end...
On the 24th December 1912 Thomas met with an accident (we had always been told that he fell from a hayloft, to be impaled on a pitchfork - yeech) but did not die immediately of his injuries and was cared for by his daughters at home, and a Mrs Lea from Ash Street - just around the corner.
A few days later, the children were invited to a wedding party (one of Mrs Lea's children) but Ethel Emily stayed to care for her father. She got into bed next to her father to keep him warm and fell off to sleep for a while. When she awoke, she found that her father had died...
Thomas' death certificate reveals that he had "fallen from a load of manure" and passed away 6 days later owning to heart disease accelerated from the fall. We can, perhaps, forgive Ethel Emily for being less than candid about Thomas' actual cause of death !
What about Ruth?
...And what had happened to Ruth in the meantime ? We do not know for sure, but her death certificate states that she died at a cottage in Bretherton in 1928, aged 81 years. This cottage is understood to have belonged to the Snaylam family so perhaps she was taken under the wing of the relatively-wealthy Snaylam family.
Fate of the family...
Of Thomas' children, Florence and Harry were cared for by the neighbouring family who had had the wedding party, while Ethel Emily had to go into service. She was financed with clothing and assisted by Thomas' brother Robert Snaylam - an influential member of the church in Bretherton, and a timber merchant of Liverpool.
Florence married Mrs. Lea's son, Doug. Her brother Harry was killed at the Battle of Loos in 1916.
Ethel Emily Snaylam married Athur Percy Ellis and lived in Liverpool until their deaths, both in 1985.
Emily Simpson went on to marry Patrick Carey and they settled in Liverpool. My father and uncle recall visiting "Granny Carey" as children.
---oOo---
The above information is largely based upon anecdotal information passed down through the family. However census returns and registration documents have been examined in an attempt to verify events, where possible.
Thomas Snaylam was certainly born in Bretherton in 1849 - census returns all agree. However, the 1881 census records a second Thomas Snaylam, preacher, living in the Manchester district, also born in Bretherton, in the same year ! A coincidence or error ? One day I hope to find out...
Thomas Snaylam did indeed die in Cedar Street, around the corner from Ash Street - supporting family stories. In December 1912, there was a marriage of a Lea in West Derby which suggests that the wedding story is correct.
---
---
Please do visit the Hesketh Bank & Tarleton Website for associated information about the Snaylam clan of Bretherton. Highly informative narratives are presented, on Thomas' siblings and parents. Also, refer to my Family Tree which lists all the Snaylam names that I have been able to link into the extensive Snaylam lineage.
---
Sources.
General Register Office certificates of Birth/Marriage/Death
Family anecdotes
Page created : 19th March 2000
Updated : 19th March 2008